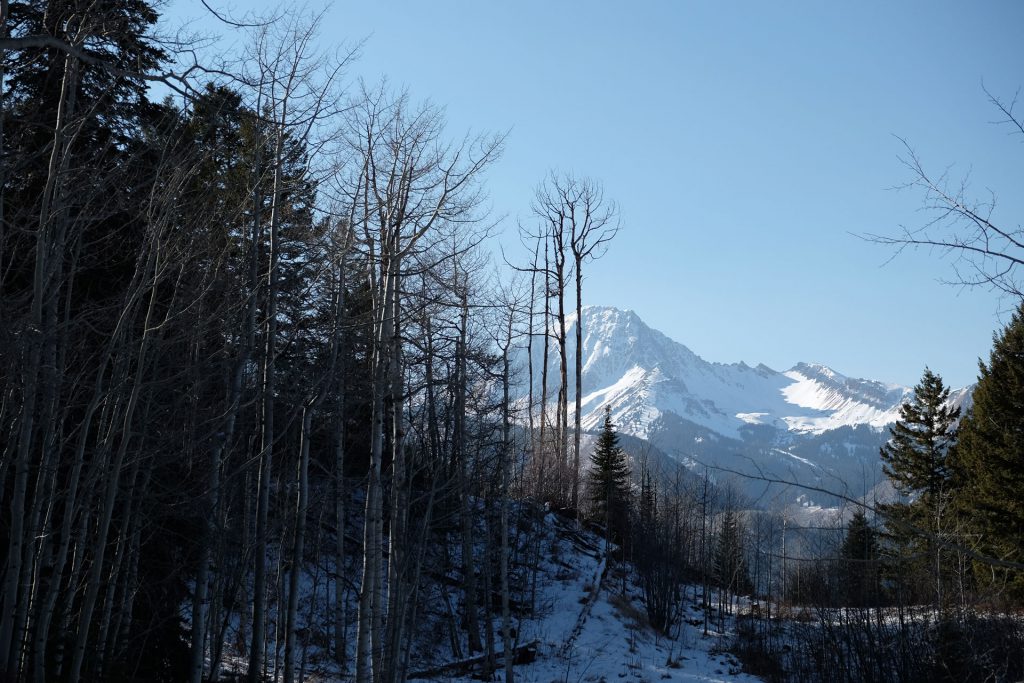 Every now and again I find myself researching various travel options on a planned trip that never happens. Sometimes I put a lot of work into it, so I recently decided that when this happens, I'd start saving the details for later. I'm not exactly sure why I enjoy planning them almost as much as I do, but I think I've just made it another form of interactive online entertainment. As it happened this morning, I was reading something or another and viola I'm on Google flights searching around. I'll look forward to a break in our calendars and start searching and plugging in dates. I'm pretty sure that as soon as it starts getting too cold or hot outside and we're stuck inside, I start pecking around for travel options.
The way I travel now as a 44 year old is quite a bit different from my youth, when I'd just pack up a car and hit the road. I generally prefer creature comforts these days… a soft bed, a good meal, and a hot shower. Although I miss some of the 'seat of your pants' type adventure, I think I've had my share. I also don't like to be away from home for more than a couple days. My wife say's I have OMS: Old Man Syndrome. Regardless, I know how a lot of people like to glamorize traveling but I've found a lot of it tiring and boring. I've been quite a few places though. I think I'm only missing a couple major cities and states in the US and I've done about ten other countries. I do think it's important to have a broad world view and I believe that traveling is key. I'm always encouraging other folks who've never left the country to hit up some third world locations.
Here's the type of agenda I write up for these trips. I break it down daily so that I've already done my due diligence with dining and other entertainment options. The itinerary also serves a great little reference document when traveling. This time the trip was to Aspen, Colorado and San Antonio, Texas. I really just started out with San Antonio to visit family and then just threw in Aspen for a little fun since we're already on that side of the country. I think I spend as much time planning as actually traveling and I'm pretty sure that I've only taken about a third of the trips I've planned. That's why I call it 'faux travel'. I think I'll share more of my untaken trips a reminder to take them before I get too old.
---
Tuesday Dec 19
5:00am – Leave Home
6:15am – Greenville Spartanburg Airport [ 2000 GSP Dr, Greer, SC 29651 ]
7:05am – Greenville -> ( United 3484 GSP/IAH record loc# KZ2ZT5 17D/17C )
9:00am – Houston – 45min layover 9:45am – -> Houston ( United 1082 GSP/SAT record loc# KZ2ZT5 32A/32B )
10:50am – -> San Antonio 11:00am -Enterprise Rental ( confirmation #1253746261 – BMW 430 440i Convertible)
11:30am – Hyatt Regency Riverwalk ( confirmation #57871310 )[ 123 Losoya Street, San Antonio, Texas 78205 | 210-222-1234]
12:30pm – 5:00pm — Lunch – Kris & Jennifer
6:00pm – Dinner – Boudro's Riverwalk [ 421 E. Commerce, San Antonio TX 78205 ]
8:00pm – Ray Wylie Hubbard – [1281 Gruene Rd, New Braunfels, TX 78130 ]
Wedesday Dec 20
8:00am – Breakfast Schilo's [ 424 E Commerce St, San Antonio, TX 78205 ]
11:00am – Checkout San Antonio Hyatt Regency Riverwalk
12:00pm – 4:00pm — Lunch – Kris and Jennifer
5:00pm – San Antonio Airport [ 9800 Airport Blvd, San Antonio, TX 78216 ] 5:10pm – Enterprise Rental Return
6:10pm – San Antonio -> ( American 1524 SAT/DFW record loc# DTAVUF 23A/23B ) 7:24pm – -> Dallas
8:00pm – Grand Hyatt DFW ( reservation #57871455 ) 972-973-1234 [ 2337 South International Parkway, DFW Airport, Texas 75261 ]
Thursday Dec 21
7:00am – Breakfast – Grand Met – Dallas Fort Worth Grand Hyatt
8:50am – Dallas -> ( American 2940 DFW/ASE record loc# DTAVUF 9A/9B)
10:20am – -> Aspen ( Avis Rental Conf# 03175408US5 – Subaru Forester)
10:30am – Aspen Square #220709 970-923-3036 [ 671 East Cooper Ave Aspen 81611 ]
11:00am – Inline Ski [ 555 E. Durant Ave Aspen, CO 81611 800-992-2979 ]
11:30am – KitLender #KL12760 (888-473-3111) Lorenzo Semple – 970-920-0295
12:00pm – Lunch – The White House Tavern [ 302 East Hopkins Ave, Aspen CO 81611 ]
7:00pm – Dinner – Matsuhisa ( 970-544-6628 ) [ 303 E Main St, Aspen, CO 81611 ]
Friday Dec 22
7:00am – Breakfast – Poppycocks [ 665 E Cooper Ave ]
8:00am – Aspen Mountain Lifts Open
12:00pm – Lunch – Grey Lady (Lobster Roll) [ 305 S Mill St ]
4:00pm – Aspen Mountain Lifts Close
6:00pm – La Crêperie du Village [400 E Hopkins Ave]
Saturday Dec 23
8:00am – Breakfast – Victoria's [ 510 E Durant Ave ]
9:00am – 12:00 Apsen Mountain
12:00 – Lunch – Spring Cafe Juice Bar [ 119 South Spring Street, Aspen CO 81611 ]
1:00pm – Aspen Pitken County Airport – Avis Rental Return
2:00pm – -> Aspen ( American 2945 ASE/DFW record loc#DTPUEN 14A/14B )
5:15pm – -> Dallas – Dinner – Layover 1:36 DFW Airport
6:51pm – -> Dallas ( American 2477 DFW/GSP record loc#DTPUEN 9A/9B ) 10:06pm -> Greenville
11:30 – Return Home for Christmas